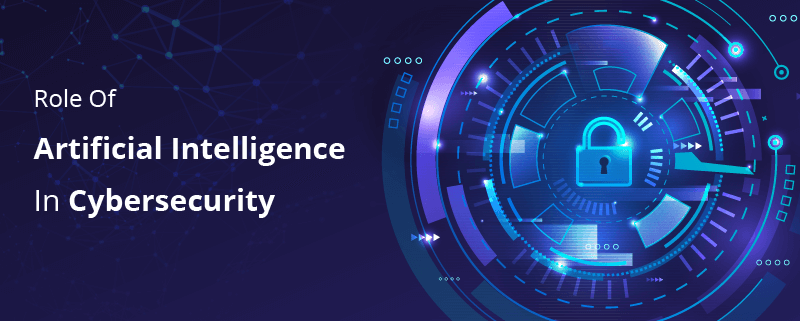 Cybersecurity as the name suggests is the process of safeguarding networks and programs from digital attacks. In today's times, the world sustains on internet-connected systems that carry humungous data that is highly sensitive. Cyberthreats are on the rise with unscrupulous hackers taking over the entire industry by storm, with their unethical practices. This not only calls for more intense cyber security laws, but also the vigilance policies of the corporates, big and small, government as well as non-government; needs to be revisited.
With such huge responsibility being leveraged over the cyber-industry, more and more cyber-security enthusiasts are showing keen interest in the industry and its practices. In order to further the process of secured internet systems for all, unlike data sciences and other industries; the Cybersecurity industry has seen a workforce rattling its grey muscle with every surge they experience in cyber threats. Talking of AI impressions in Cybersecurity is still in its nascent stages of deployment as humans are capable of more; when assisted with the right set of tools.
Automatically detecting unknown workstations, servers, code repositories, and other hardware and software on the network are some of the tasks that could be easily managed by AI professionals, which were conducted manually by Cybersecurity folks. This leaves room for cybersecurity officials to focus on more urgent and critical tasks that need their urgent attention. Artificial intelligence can definitely do the leg work of processing and analyzing data in order to help inform human decision-making.
AI in cyber security is a powerful security tool for businesses. It is rapidly gaining its due share of trust among businesses for scaling cybersecurity. Statista, in a recent post, listed that in 2019, approximately 83% of organizations based in the US consider that without AI, their organization fails to deal with cyberattacks. AI-cyber security solutions can react faster to cyber security threats with more accuracy than any human. It can also free up cyber security professionals to focus on more critical tasks in the organization.
CHALLENGES FACED BY AI IN CYBER SECURITY
As it is said, "It takes a thief to catch a thief". Being in its experimental stages, its cost could be an uninviting factor for many businesses. To counter the threats posed by cybercriminals, organizations ought to level up their internet security battle. Attacks backed by the organized crime syndicate with intentions to dismantle the online operations and damage the economy are the major threats this industry face today. AI is still mostly experimental and, in its infancy, hackers will find it much easy to carry out speedier, more advanced attacks. New-age automation-driven practices are sure to safeguard the crumbling internet security scenarios.
AI IN CYBER SECURITY AS A BOON
There are several advantageous reasons to embrace AI in cybersecurity. Some notable pros are listed below:
 Ability to process large volumes of data
AI automates the creation of ML algorithms that can detect a wide range of cybersecurity threats emerging from spam emails, malicious websites, or shared files.
Greater adaptability
Artificial intelligence is easily adaptable to contemporary IT trends with the ever-changing dynamics of the data available to businesses across sectors.
Early detection of novel cybersecurity risks
AI-powered cybersecurity solutions can eliminate or mitigate the advanced hacking techniques to more extraordinary lengths.
Offers complete, real-time cybersecurity solutions
Due to AI's adaptive quality, artificial intelligence-driven cyber solutions can help businesses eliminate the added expenses of IT security professionals.
Wards off spam, phishing, and redundant computing procedures
AI easily identifies suspicious and malicious emails to alert and protect your enterprise.
AI IN CYBERSECURITY AS A BANE
Alongside the advantages listed above, AI-powered cybersecurity solutions present a few drawbacks and challenges, such as:
AI benefits hackers
Hackers can easily sneak into the data networks that are rendered vulnerable to exploitation.
Breach of privacy
Stealing log-in details of the users and using them to commit cybercrimes, are deemed sensitive issues to the privacy of an entire organization.
Higher cost for talents
The cost of creating an efficient talent pool is very high as AI-based technologies are in the nascent stage.
More data, more problems
Entrusting our sensitive data to a third-party enterprise may lead to privacy violations.
AI-HUMAN MERGER IS THE SOLUTION
AI professionals backed with the best AI certifications in the world assist corporations of all sizes to leverage the maximum benefits of the AI skills that they bring along, for the larger benefit of the organization. Cybersecurity teams and AI systems cannot work in isolation. This communion is a huge step forward to leveraging maximum benefits for secured cybersecurity applications for organizations. Hence, this makes AI in cybersecurity a much-coveted aspect to render its offerings in the long run.
https://data-science-blog.com/wp-content/uploads/2022/08/AI-ROLE-ANALYSIS-IN-CYBERSECURITY-SECTOR.png
440
800
Lucia Adams
https://www.data-science-blog.com/wp-content/uploads/2016/09/data-science-blog-logo.png
Lucia Adams
2022-08-23 10:19:50
2022-08-23 10:19:50
AI Role Analysis in Cybersecurity Sector