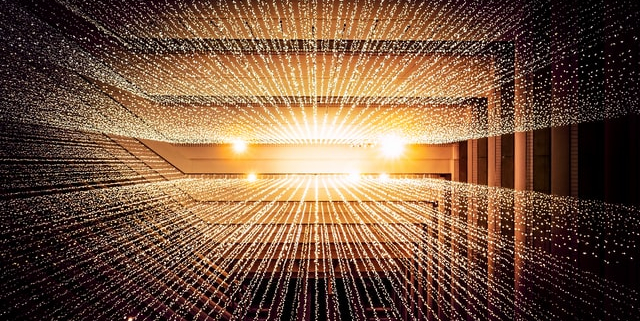 2020 has been a significant year for data management. As businesses face new technological challenges amid the COVID-19 pandemic, issues of privacy have spent some time in the spotlight. In response, data privacy could see some substantial changes in 2021.
Few people will emerge from 2020 with an unchanged perception of data security. As these ideas and feelings shift, some trends will accelerate while others get replaced. Businesses will have to adapt to these changes to survive.
Here are five such changes you can expect in 2021.
International Data Privacy Standards Will Increase
Privacy concerns over Chinese-owned app TikTok caused quite a stir in 2020. With the TikTok situation bringing new attention to privacy in international services, you'll likely see a rise in international regulations. China has already announced new security standards and asked other countries to follow.
2020 has cast doubt over a lot of international relations. More countries will likely issue new standards to ease tension and move past these doubts. This trend started before 2020, as you can see in Europe's GDPR, but 2021 will further it.
Customers Will Demand Transparency
Governments aren't the only ones that will expect more of tech companies' privacy standards. Since things like TikTok have made people more aware of what apps could access, more people will demand privacy. In 2021, companies that are transparent about how they use data will likely be more successful.
According to a PwC poll, 84% of consumers said they would switch services if they don't trust how a company uses their data. Data privacy isn't just important to authorities or businesses anymore. The public is growing more concerned about their data, and their choices will reflect it.
Security Will Become More Automated
In response to these growing expectations, businesses will have to do more to secure people's data. Cybersecurity companies are facing a considerable talent shortage thanks to pandemic-related complications, though. The data security world will turn to automation to fix both of these problems.
With so many businesses changing the way they operate, cybersecurity will have to become more flexible too. Automating some processes through AI will allow companies to achieve that flexibility. Security AI is still relatively new, but as it develops, it could take off in 2021.
Security Data Analytics Will Become the Norm
Big data analytics have already become standard practice in many business applications. In 2021, more companies will start using them to improve their data privacy measures, too. With major companies like Nintendo and Marriott experiencing significant data breaches this year, more will turn to analytics to find any potential shortcomings.
No one wants to be the next data breach news story, especially with more people paying attention to these issues now. Data analytics can highlight operational improvements, showing companies how to better their data security measures. With data privacy in the spotlight in 2021, taking these steps is crucial.
Third-Party Risk Assessments Will Be More Crucial
As people demand better privacy protection, businesses will have to consider their third-party partners. Consumers will be more critical of companies giving third parties access to their data. As a result, companies will have to perform more risk assessments on any third party.
Third-party data breaches affected companies like General Electric and T-Mobile in 2020, exposing thousands of records. Customers will expect businesses to hold their partners to higher standards to avoid these risks.
2021 Could Be a Landmark Year for Data Privacy
Data privacy is more prominent than ever before, mostly due to a few notable scandals. Now that the general public is more aware of these issues, businesses will have to meet higher standards for data privacy. Implementing data security processes may cause some disruption and confusion at first, but it will ultimately lead to a safer digital landscape.
All of these changes could make 2021 a turning point for data security. With higher expectations from consumers and authorities, data management will become more secure.
About Author
https://data-science-blog.com/wp-content/uploads/2020/09/Futuristic_Data_CC_Unsplash.jpg
427
640
Shannon Flynn
https://www.data-science-blog.com/wp-content/uploads/2016/09/data-science-blog-logo.png
Shannon Flynn
2020-09-22 09:46:15
2020-09-15 14:46:46
5 Data Privacy Predictions for 2021