Here you will find the current sponsors of the Data Science Blog:
---

DATANOMIQ is your solution-partner for data science and data engineering for business analytics and process mining. We generate your business value all over the whole supply chain by using big data. We are working not only with the most powerful data science methods and algorithms, but also independently with all open source tools of the big data stack.
---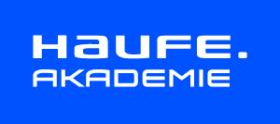 Die beste Erfolgsstrategie? Potenziale entfalten! Gerade in Zeiten, in denen sich Kompetenzen in rasender Geschwindigkeit verändern. Genau hier setzen wir an. Wir helfen Ihnen, Schritt zu halten, indem wir Entwicklung erleichtern – für Sie, Ihre Mitarbeitenden und Ihre Organisation.
Im Bereich der Personal- und Organisationsentwicklung bieten wir Unternehmen eine langfristige, vertrauensvolle und partnerschaftliche Zusammenarbeit. Aber auch Personen, die ihre individuelle Weiterbildung bei uns suchen, werden in unseren zahlreichen Themenbereichen fündig. Mit Ihrer Entscheidung für die Haufe Akademie befinden Sie sich in guter Gesellschaft.
---
Your Company is missing?
If the core business of your company is data science, big data or data security, you can place your company logo on our Data Science Blog and become our sponsor. Please just send your request to info@data-science-blog.com